Quick Couch Cleaning Service In Southern River
Are you just tired of doing regular couch cleaning at home? Searching for reliable couch cleaning near me? CBD Couch Cleaning is available for the best couch cleaning service. Moreover, we are specialists in cleaning all types of couch fabrics in Southern River. To clean the delicate couches we use a chemical-free solution and provide a desirable outcome. In addition to this, we sometimes develop customized methods for cleaning the couches. Thus, our Couch Cleaning Southern River team enhances the beauty and increases the life of your couches. Therefore, if you are looking for a quick couch cleaning service, contact us right away at 08 7078 7011.
Experienced and reliable experts
Provide hassle-free couch cleaning service
Use the latest and advanced tools
Improve the condition of your couches effectively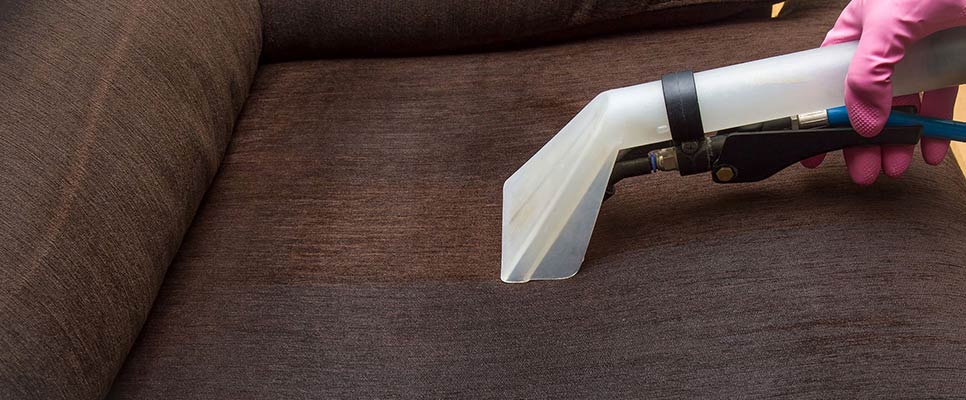 Importance Of Hiring a Professional For Couch Cleaning Service
Having a professional couch cleaning service will always provide you with several benefits. Thus following are some of the importance of hiring couch cleaning professionals.
An expert will maintain the overall look of the couches by making them look bright and fresh.
To improve the lifespan of couches experts remove germs, dirt, and bacteria from them.
Removing mould and mildew from couches will improve the air quality of your house.
Also, professionals use safe solutions to make you feel comfortable while using couches.
Moreover, experts use modern tools for deep couch cleaning.
Check Out All Our Couch Cleaning Services In Southern River
Amazing Couch Cleaning Services Our Experts Offer
Couch Dry Cleaning: For quick service, we provide couch dry cleaning service to you. Thus in the couch cleaning service, we don't use water to clean. Therefore, contact us right now for the best couch dry-cleaning service.
Couch Stain Removal: Tough stains can only be removed by certified experts. Hence we have trained and skilled experts for providing the couch stain removal service.
Couch Steam Cleaning: Our couch cleaning company has a specialist team for providing steam cleaning services. Moreover, we use high-pressure water for couch steam cleaning service.
Couch Deodorization: Your couch can smell bad due to dirt and pet urine. Well, our Couch Cleaning Southern River team offers reliable deodorization service at affordable rates.
Couch Sanitization: You can count on us for couch sanitization service at any time. We have special sanitisers and disinfect germs from the place.
Scotchgard Couch Fabric Protection: We provide a safe Scotchgard protection layer for your delicate couches. Thus, our Scotchgard protection acts as a barrier against dust and stains.
Types Of Couch Fabric We Clean
Leather couch cleaning: We use both traditional and modern methods for leather couch cleaning services. Thus, our skilled experts can clean the leather in the shortest time.
Fabric couch cleaning: To clean the fabric couch we use non-toxic solutions. Well, we have trained experts for cleaning the fabric couches.
Vinyl couch cleaning: Yes, cleaning the vinyl couches is quite difficult for you. But we use modern techniques for the table and safe vinyl couch cleaning.
Cotton and linen: Our Couch Cleaning Southern River team can eliminate dust and germs from the cotton and linen couches.
Synthetic couch cleaning: Synthetic couches are pretty much delicate to clean. But our experts can clean synthetic couches very efficiently with modern tools.
Different Type Of Stains We Can Clean
When it comes to cleaning the stains from the couches, count on us. Firstly we eliminate the dirt with couch cleaning and vacuuming. Thereafter, we focus on removing the stains from the couch with strong solutions. Well, we are reliable in cleaning all types of stains from the couches.
Bloodstain
Ink
Nail paint
Food colour
Oil stain
Red wine and many more
Process Our Experts Follow For Cleaning The Couches
To clean the couches effortlessly, we follow the following steps.
Firstly we inspect the couch to examine the stains determine various factors and choose a cleaning method accordingly.
Thereafter, we vacuum the couches to eliminate dirt germs and dust from it.
Further, we use couch cleaning sprays to remove stains from them. Hence, we use chemical-free spray for removing stains from the couches.
For deep couch cleaning we sometimes follow the steam cleaning process.
Lastly, we provide the final inspection service to see the result of our couch cleaning service.
Emergency Couch Cleaning Service In Southern River
Ignoring the dirty couches will make your premises look bad and unpleasant to live in. Therefore, we suggest you hire an emergency couch cleaning service in town. Well, our couch-cleaning Southern River team is available for emergency service. Apart from this, you can even lean on us for the same day cleaning service. So what are you waiting for? Contact our experts as soon as possible for the emergency couch cleaning service!
All Locations We Serve Nearby Southern River
Why Choose Us For The Couch Cleaning Service?
Affordable: Our couch cleaning cost is very much affordable. Therefore for budget-friendly couch cleaning prices, call us!
Modern tools: We use the latest technology for cleaning the couches deeply.
Friendly solutions: We use pets and family solutions while productively cleaning the couches.
Experienced and licensed professionals: For cleaning the couches we have experienced and certified professionals for it.
24/7 available: To solve any of your queries related to couch cleaning or bookings, contact us 24/7.
FAQs
Are you available for commercial couch cleaning services in Southern River? 
Yes, our experienced cleaners are available for commercial couch cleaning services in Southern River. Thus contact us right now for the commercial couch cleaning service. 
How often should I have my couch professionally cleaned?
It is recommended to have your couch professionally cleaned at least once a year. However, if you have pets or children, or suffer from allergies, you may need to have your couch cleaned more frequently, perhaps every 6 months.
What cleaning methods do professional couch cleaners use?
Professional couch cleaners use various methods depending on the type of fabric, level of soiling, and other factors. Some common methods include steam cleaning, dry cleaning, and shampooing. They may also use specialized tools and equipment such as upholstery cleaning machines, vacuums, and specialized cleaning solutions.
How long does it take for a couch to dry after a professional cleaning?
It can take anywhere from a few hours to a full day for the couch to dry completely. Your cleaning technician should be able to give you a more accurate estimate based on the specifics of your couch and the cleaning method used. It's important to avoid using the couch until it is completely dry to prevent any mould or mildew from developing.
How can we pay for the couch cleaning service? 
Cash and card both are acceptable for the couch cleaning service payments. Moreover, call us for a pocket-friendly service today! 
Location: Southern River, WA 6110, Australia